Test Prep & Skill Building:
K-12, College, and Professional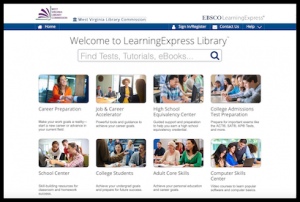 Test prep and practice tools for:
high school equivalency exams
college and grad school admission tests
professional/career/certification exams
citizenship exams
Skill-building exercises at all levels from elementary school to adult:
K-12 Math, English, Science, Social Studies, Technology, Logic, and Reasoning Skills Improvement Tools
College Math, Reading, Grammar and Writing, and Science Skills Review
Adult Math, Reading, Writing, Speaking and Grammar Skills Refresher
Computer Skills Training in Basic Computer Skills, Internet, and Popular Software Tools
Many resources available in English and Spanish.
Tutorials to help you use the databases above as well as prepare for school, college, and professional exams and build skills at any age.
Career Exploration and Job Hunting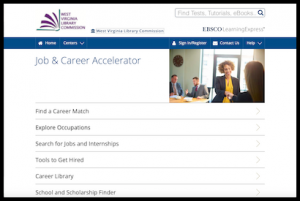 Your virtual career assistant
Build a cover letter and resume with JCA's cover letter and resume builders.
Store job application materials in the cloud and track status of jobs you've applied for.
Fill out a job application effectively
Interview and network with confidence
Explore occupations and find a match for your skills
Find job and internship postings that fit
Find a college or grad school and scholarships to pay for it
Tutorials to help you use the databases above as well as write resumes, search for jobs, use LinkedIn, etc.