Federal Government Information
Data.gov
Home of the U.S. Government's open data. In addition to datasets, the site offers tools and resources to help with research, app development, data visualizations, and more.
FDLP at WVLC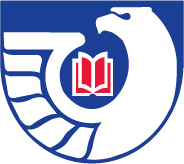 The West Virginia Library Commission (WVLC), located at the Culture Center in Charleston WV, is a selective federal depository library. This guide is an introduction to federal resources available at the Library Commission, federal information in general, and contains a map of the other FDLP member libraries in West Virginia.
FDLP Core U.S. Government Resources
A compilation of vital sources of information about the working and essential activities of the U.S. Government from the Federal Depository Library Program (FDLP). Includes information on and information published by all three branches of government, budget information, census data, and much more.
govinfo
govinfo is a service of the U.S. Government Publishing Office (GPO) and provides free public access to official publications from all three branches of the U.S. Government.
Library of Congress: Finding Government Documents
An introduction to finding different types of government information from different resources. Compiled by the Library of Congress, the main research arm of the U.S. Congress and the largest library in the world.
National Archives: America's Founding Documents 
Among many other documents and resources, the U.S. National Archives and Records Administration is responsible for preserving and providing access to the founding documents of the United States of America. These three documents are known collectively as the "Charters of Freedom," and they are: the Declaration of Independence, the Constitution, and the Bill of Rights. See images, read transcripts, and learn more about each here.
USA.gov
Portal to all manner of information from the federal government from available services to legislation, elected officials, business, and statistics.
State Government Information
Acts of the Legislature of West Virginia
An annual compilation of bills and resolutions that have become law, published here as PDFs.
West Virginia Code
Laws passed by the West Virginia Legislature, searchable and organized into chapters, articles, and sections.
West Virginia Legislature Bill Status
Learn the status of state bills and resolution, searchable by year and session. The site also offers personalized bill tracking.
West Virginia Legislature Office of Reference & Information
Information on all facets of the legislative process.
West Virginia University Libraries Government Information Resources
In addition to serving as a regional federal depository library, the West Virginia University Libraries have also been a depository for state publications since 1996. This site is an introduction to state and federal government information resources at WVU Libraries.
Legal Information
Legal Information Reference Center
This WVInfoDepot database provides legal information for individuals and small businesses. Includes full-text PDFs of many Nolo publications. Topics range from family affairs and financial planning to wills, copyright, and real estate. View online tutorial. Please contact your local public library for the most current login information to WVInfoDepot databases. Click here to find your local public library.
Legal Information and Reference Resources for West Virginia Libraries
This guide provides links to legal information and forms, information on finding a legal professional, free legal help options in the state, and information to help library staff learn about legal reference.
West Virginia State Law Library
The West Virginia State Law Library provides access to law-related information to the judiciary, the legal community and the public. Located in the State Capitol Complex in Charleston, its primary mission is to assist the Supreme Court of Appeals of West Virginia, the statewide unified court system, and all judicial staff in carrying out the administration of justice.
For Young Learners
Ben's Guide
Website aimed at ages 4-14 where kids can learn about the federal government, how laws are made, the elections process, the life of Ben Franklin, and historical documents, as well as symbols, songs, and structures representing the United States of America.
West Virginia Legislature Kids' Page 
Website and PDF activity book with facts, trivia, puzzles, and other activities to help young people learn about West Virginia and its state government.